EVOKE by Inmode in Moorpark, CA, to Tighten Your Face & Neck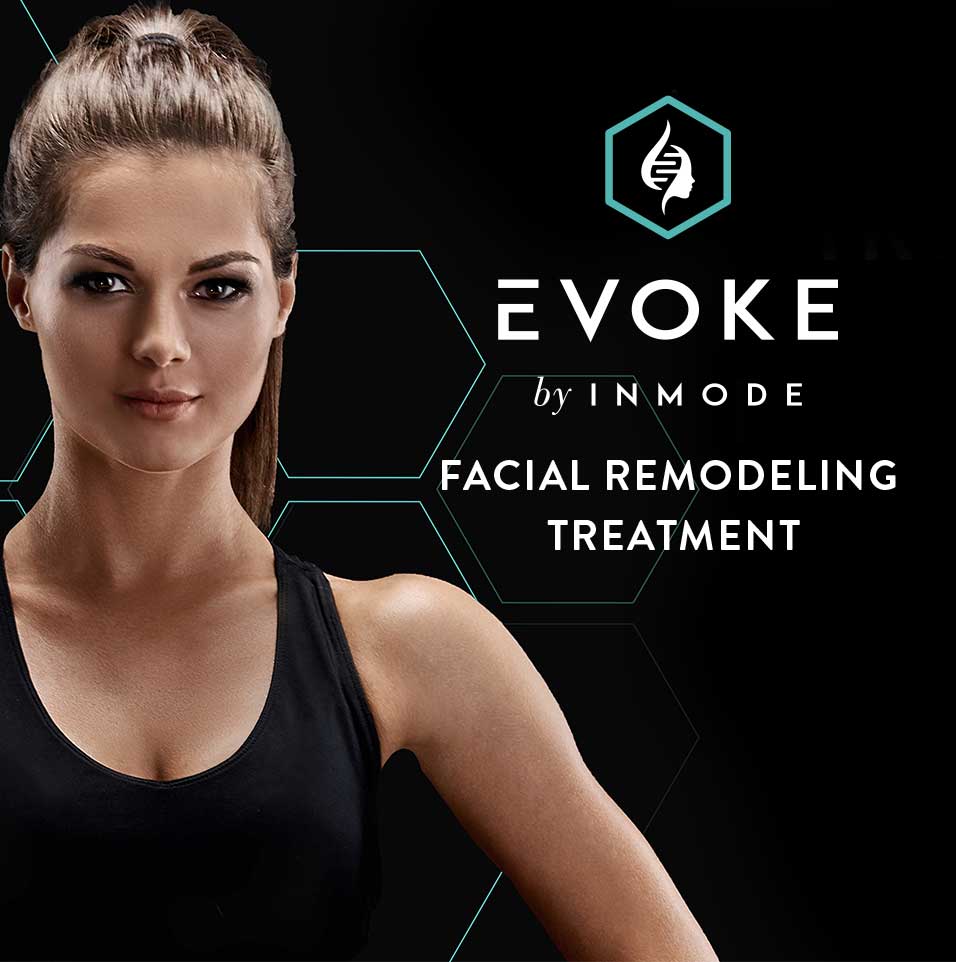 5-Star Rated Dentists Offering Quality Cosmetic Care
Moorpark Center for Dentistry presents InMode Evoke, the breakthrough, non-invasive technology that can remodel the tissues of your face and neck and achieve facial features and jawlines that are more defined.  Look stunning, gorgeous, and younger than ever with the most effective neck tightening and face tightening technology available in the market today – InMode Evoke.
What is EVOKE?
EVOKE is an FDA-approved face and neck remodeling system that uses radiofrequency technology in order to deliver amazing results. It effectively alters the shape of the face by tightening facial and submental tissues. It offers a safe, no downtime alternative to expensive surgical procedures. This treatment can effectively remodel the target area, improve the shape and contours of the face without any pain or excessive recovery periods. InMode Evoke removes the risks that are associated with surgery and patients can look forward to a more beautiful face and neck region without worrying about pain, scarring, or the need to take some time off from work.
Is EVOKE Right For Me?
If you want to contour, remodel and or improve your face, EVOKE by InMode is a great option.
FDA-Approved
Hands-Free Technology
Safe and Quick Results
Contact Us Today to Find Out More About Evoke by InMode in Moorpark, CA!
To learn more about EVOKE and 5-star-rated dental care from Moorpark Center for Dentistry, contact our friendly office today!
Simply call 805.243.3999 or click here to schedule your exam – we can't wait to help you achieve your best self!
As one of the premier dental practices in Moorpark, CA, our team at Moorpark Center for Dentistry also provides 5-star-rated dental care to children and adults in Simi Valley, Somis, Thousand Oaks, Camarillo, CA & surrounding areas.