Moorpark, CA, Dentist, Dr. Potts
Meet Our Founder, Dr. Zachary Potts, DDS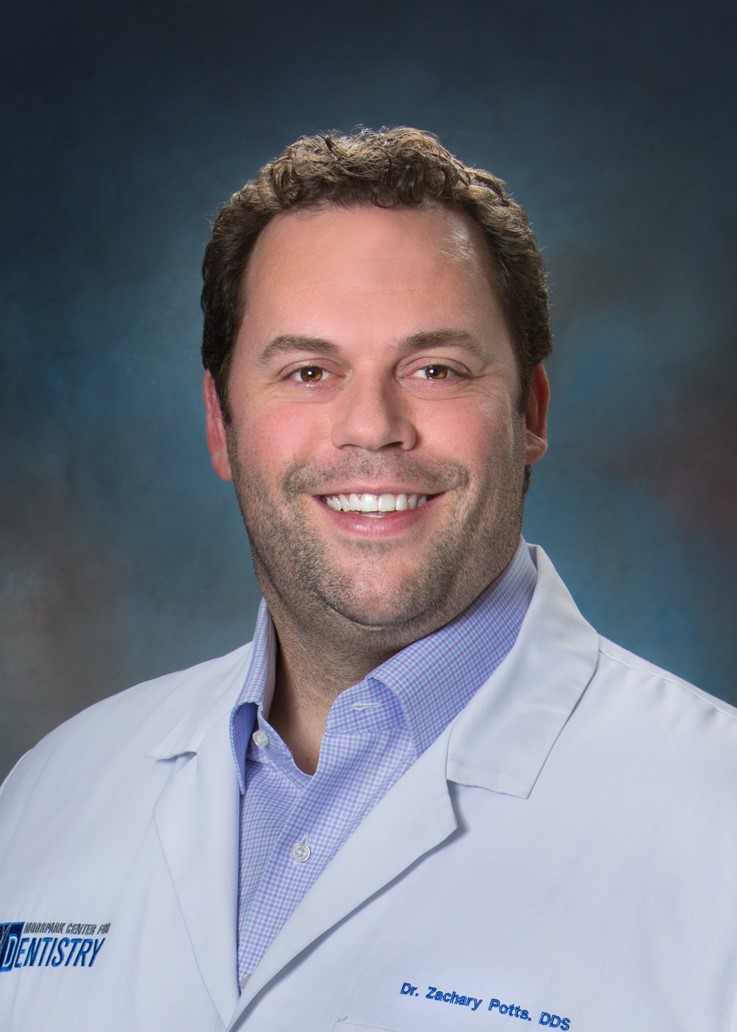 Providing High-Quality Dental Care in Ventura County
Our founder, Dr. Zachary Potts, DDS, comes from a family filled with dentists. His father, uncle, and brother are dentists, his grandfather was a dentist, and even his mother is a dental hygienist. Dr. Potts grew up immersed in the field of dentistry and knew from a young age that dentistry would be his profession of choice.
After graduating first in his class from Loma Linda University in 2005, Dr. Potts acquired Moorpark Center for Dentistry in 2009, transformed it into the state-of-the-art practice it is today and has been serving the people of Ventura County with a variety of 5-star dental services ever since.
In his own words, "I love working here and love my team. They make coming to work every day an absolute joy. I love how dentistry involves so many different people and different treatments, and challenges come up that keep me interested and excited. It's never a dull, boring day being a dentist."
Dentistry With a Purpose
Dr. Potts is committed to not only providing the highest quality dental care available but also to erasing the negativity associated with going to the dentist. His goal is to change his patient's outlook by making every experience at Moorpark Center for Dentistry positive, comfortable, and rewarding. "They're happy, they're smiling, they're having a good time laughing and opening up. Just seeing that transformation in people after an experience in my unique office is what keeps me loving my career." – Dr. Potts
Education & Professional Affiliations
Loma Linda University School of Dentistry – Graduated first in his class and received the Clinician of the Year award for clinical excellence.
Dentistry Development Study Club, president
Board-certified in oral conscious sedation
Outside of the Office
When not providing people in Ventura County with cutting-edge dental care, Dr. Potts enjoys dining, traveling, and spending time with his wife and three children, Jelina, Corbin, and Amelia. He also has two dogs, a cat, and enjoys television, movies, and collecting beer, wine, and fine whiskey. A family man, Dr. Potts prefers spending his time away from work doing things that make his children happy.
Schedule Your Appointment with Our Moorpark, CA, Dentist, Dr. Potts
To learn more about 5-star-rated dental care from Moorpark Center for Dentistry, contact our friendly office today! Simply call 805.243.3999 or click here to schedule your Moorpark Center for Dentistry New Patient Exam. Your new patient appointment includes a review of your medical and dental history, a comprehensive exam, digital X-rays, and a consultation with one of our experienced dentists, all for only $147!
Call today – we can't wait to help you achieve your best smile!
As one of the premier dental practices in Moorpark, CA, our team at Moorpark Center for Dentistry also provides 5-star-rated dental care to children and adults in Simi Valley, Somis, Thousand Oaks, Camarillo, CA & surrounding areas.