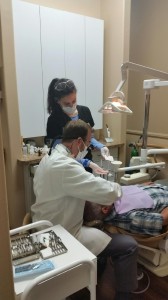 We are happy to announce that we have a new addition to our dental team. His name is Dr. Dane Dudley and has been involved with different aspects of the dental field for over 14 years. He graduated from NYU College of Dentistry with Honors in Implant Dentistry. From there, he went on to complete an advanced education in general dentistry residency at UCLA.
He is local, originally from Ventura County, and received his bachelor's degree in Biology from UC Santa Barbara where he was also on the Dean's List.
Dr. Dudley enjoys working with people and is passionate about dentistry.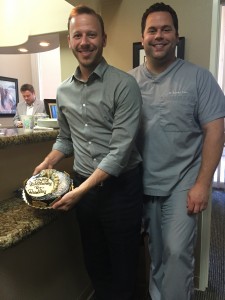 When he is not working with patients, he enjoys the outdoors where he not only kayaks 2 miles out into the ocean to catch fresh fish, but is able to turn his catch into delicious, fresh sushi. He is an avid photographer and has contributed some of his work to help support the charitable organization, Zonta International, which is an international organization empowering impoverished women worldwide. He has also been known to build a computer or two in his spare time.
As you all may already know, our practice is growing rapidly and we have needed another dentist for quite some time now.  With the addition of Dr. Dudley, we are able to expand our hours to Monday-Thursday 7AM-7PM and Friday 6AM-3PM.
Our goal is to make setting an appointment with us more convenient for you, since we know you are all busy, hard-working individuals.
We also wanted to make sure that we found someone who not only shared our vision for growth, but more importantly, for practicing dentistry in an ethical and productive manner while still providing our patients with an excellent, safe experience.
We are so happy to have such a great addition to our team here at Moorpark Center for Dentistry and we are confident that you will like him, too.